Wedding favours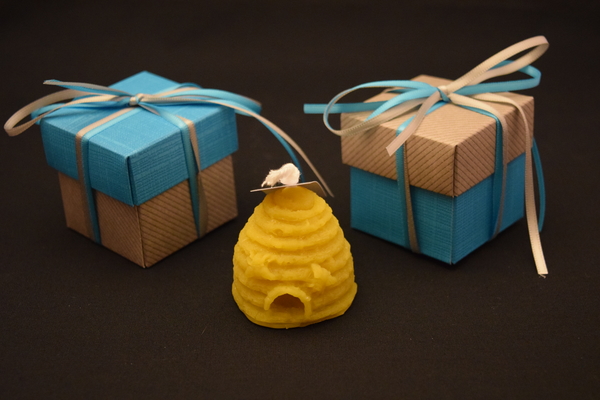 Each wedding favour comprises of a hand made Skep (Beehive) Candle in a luxurious hand made box decorated with a paper flower or ribbon. You can choose any colour combination to match your wedding flowers or bridesmaid's dresses for example.
They are very competitively priced at £4 per favour.
The candles can come as standard with a label attached to the wick, or un-labelled, or with a custom label with your own choice of message.
After purchasing your wedding favours online please contact candles@feithhill.co.uk with your box and label requirements.